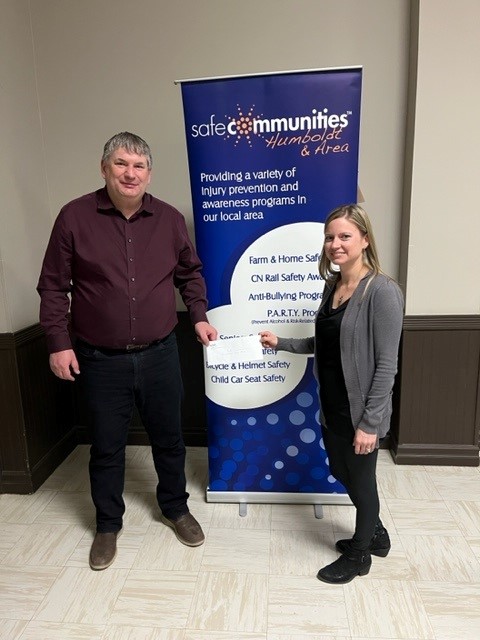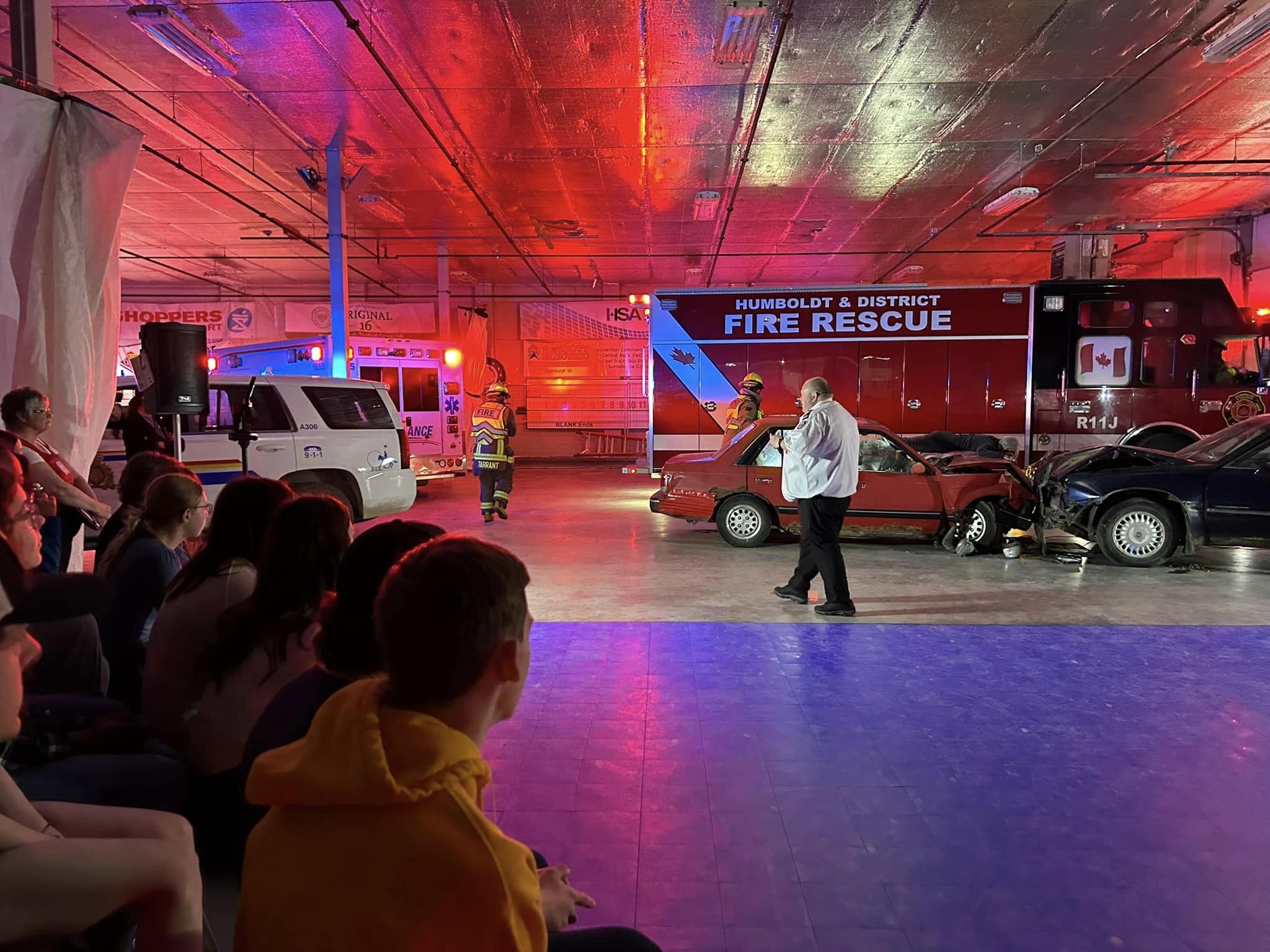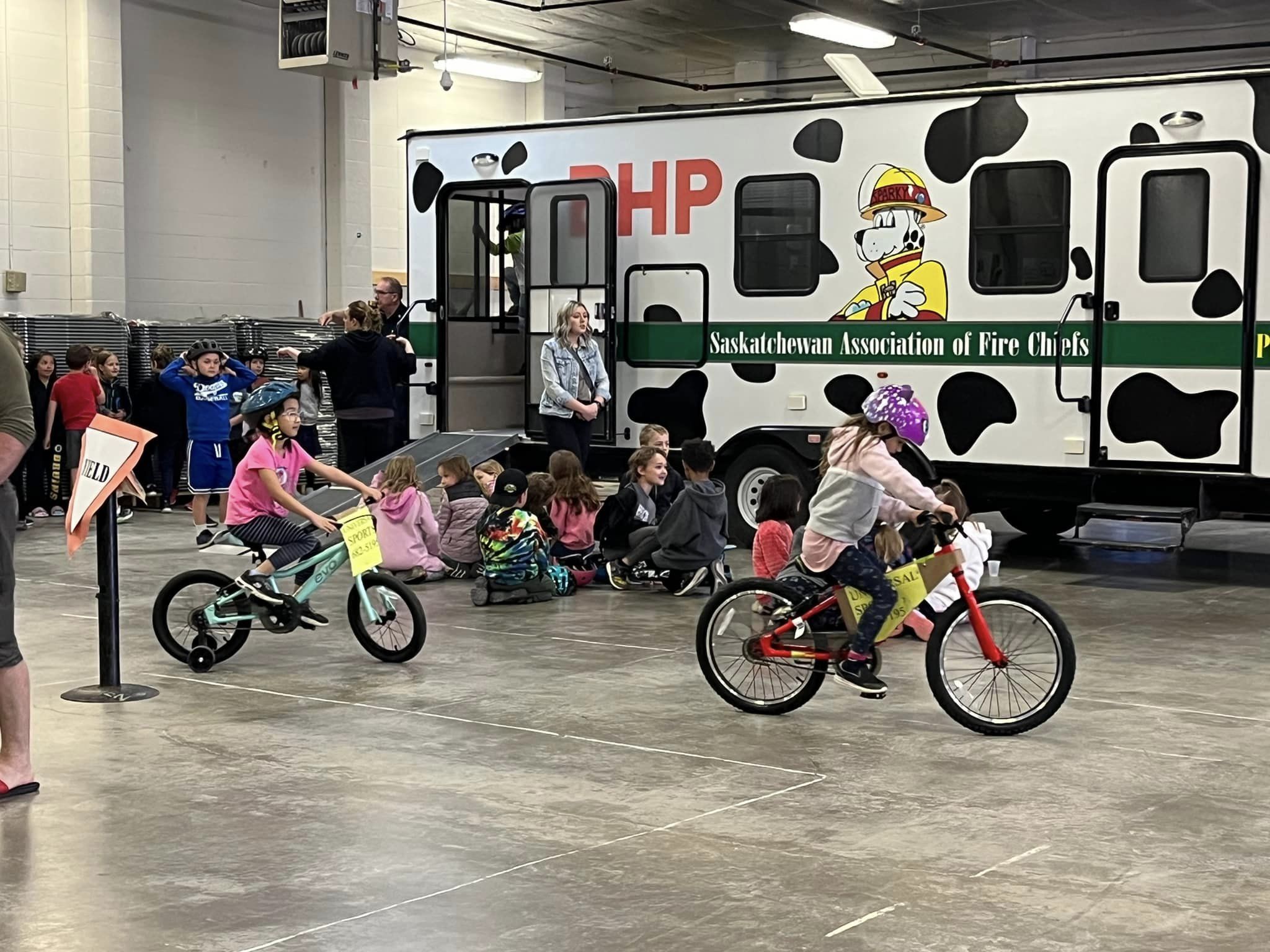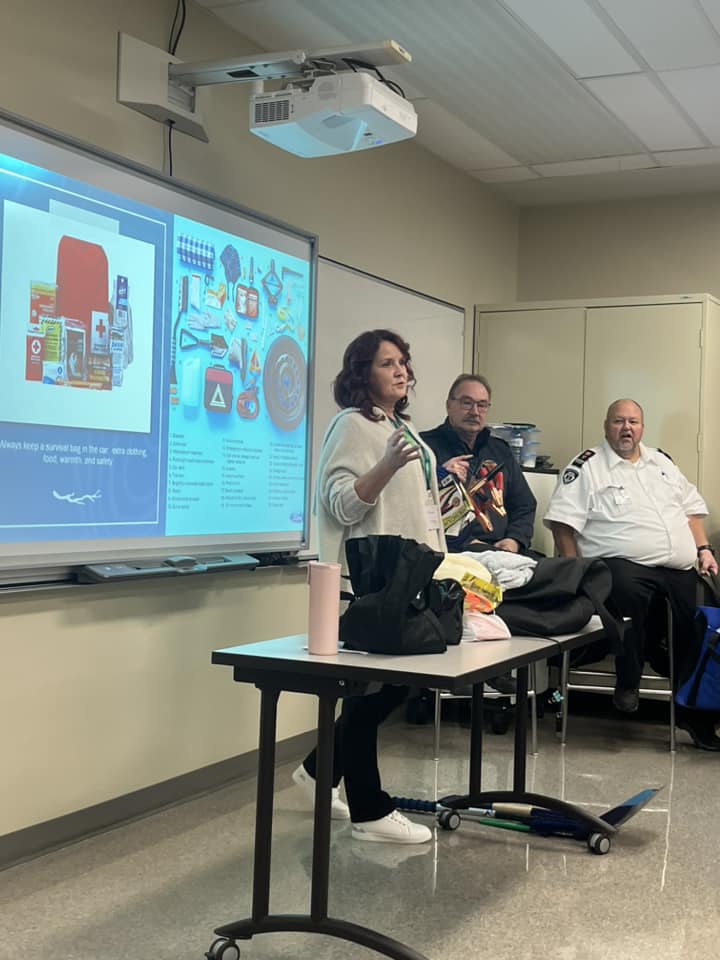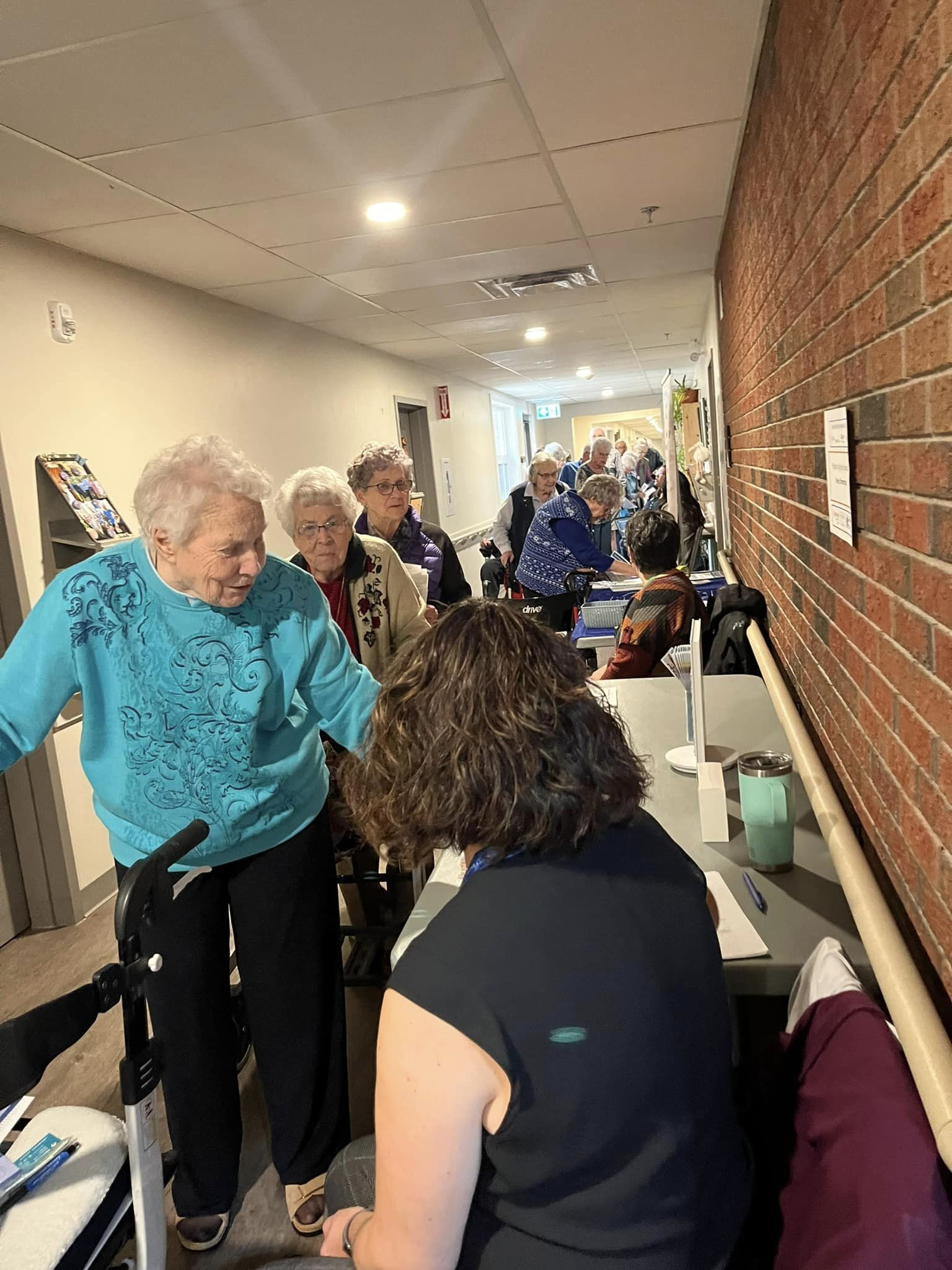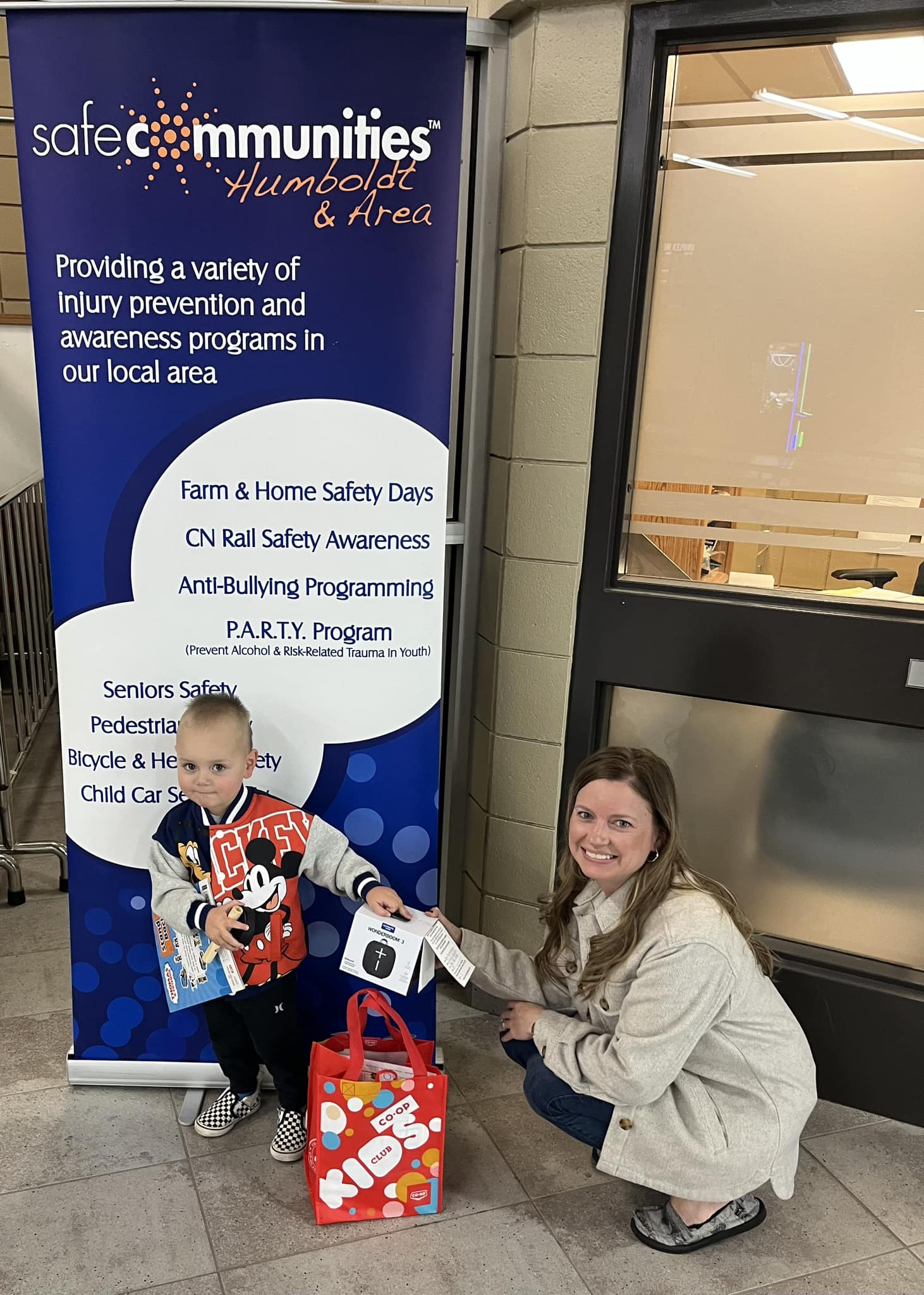 2023 Members
Safe Communities Humboldt & Area thanks each of our 2023 Members. Without your support, our mission could not be fulfilled! Platinum Members ($5,000+) Gold Members ($1,000-$4,999) Lake Lenore & Humboldt Co-operatives Silver Members ($500-$999) R.M. of St. Peter, No. 369 R.M. of Three Lakes, No. 400 R.M. of Wolverine, No. 340 Schulte Industries Ltd. Bronze Members ($50-499) Accent Insurance […]
2023 Humboldt & Area P.A.R.T.Y. Program
2023 Humboldt & Area P.A.R.T.Y. Program
A HUGE THANK YOU to everyone who contributed to make the 2023 P.A.R.T.Y. (Prevent Alcohol & Risk Related Trauma in Youth) Program held on May 3rd & 10th a "lifesaving" success! Sponsors BHP Nutrien City of Humboldt SGI Access Communications Children's Fund Community Partners Humboldt & District Ambulance Services Humboldt Fire Department & Protective Services […]
2023 Bike Rodeo & Safety Day
2023 Bike Rodeo & Safety Day
On Wednesday May 24th, we welcomed over 200 participants, school staff, volunteers and partnering organizations to our Bike Rodeo & Safety Day! Various safety topics were discussed and the student and presenter excitement was contagious! The day would not have been possible without our financial sponsors: Nutrien, Sask Lotteries, SaskWater and SGI. Canadian Tire and […]
2023 Newcomer Winter Preparedness Clinic
2023 Newcomer Winter Preparedness Clinic
October 24th, in partnership with Carlton Trail College and The Humboldt Regional Newcomer Centre, residents new to Humboldt & area, received presentations on how to be safe during a cold Saskatchewan winter. Attendees were educated by our panelists on what to keep in your winter survival kit in your car, how to stay safe at […]
2023 Senior Safety Symposium
2023 Senior Safety Symposium
On October 12th, local seniors were treated to a day of lunch and learning with a variety of safety presentations at our Senior's Safety Symposium held in partnership with The Elizabeth and Age-friendly Humboldt. Complimentary Blood Pressure tests were also available courtesy of Country Care and Hearing Screening tests were available courtesy of HearingLife Canada […]
2023 Positive Ticketing Campaign
2023 Positive Ticketing Campaign
May 15th-October 15th we ran our annual Positive Ticketing Campaign, where kids and new student drivers were provided tickets when caught making safe choices on their wheels. Ticket recipients were able to turn their ticket in for great prizes provided by Community Leisure Services – City of Humboldt, Humboldt Co-op, SaskTel, Humboldt & District Chamber of Commerce and SGI. This program […]
Welcome and thanks for visiting!
Safe Communities Humboldt & Area is a community driven, not-for-profit organization that is dedicated to eliminating injuries while promoting a culture of safety through the promotion of injury prevention programs and education. Our program coverage area includes a 50 km radius around the City of Humboldt, please see the map below for the communities we provide injury prevention programming to.
In December 2005 Humboldt & Area was designated a Safe Community by Safe Communities Canada – a national not-for-profit, charitable organization that believes all injuries are predictable and preventable.
Safe Communities Humboldt & Area is focused on providing key safety programs. Our priorities include: Pedestrian Safety, Youth Safety (the delivery of the P.A.R.T.Y. Program), Rail Safety Awareness, Farm Safety (the delivery of the Progressive Agriculture Safety Day), Bicycle & Skateboard Helmet & Gear Safety, Child & Infant Car Seat Safety, Falls Prevention and other seniors safety programming, Newcomer Safety (winter preparedness & roadway safety), Positive Ticketing, Poison Prevention, Suicide Prevention and Distracted Driving Impact Awareness.
Thank you to all of our community and business partners, and to our volunteers. Your support and dedication enables us to continue to engage the members in our communities in fun and educational activities making Humboldt and Area a safe place to Live, Learn, Work and Play".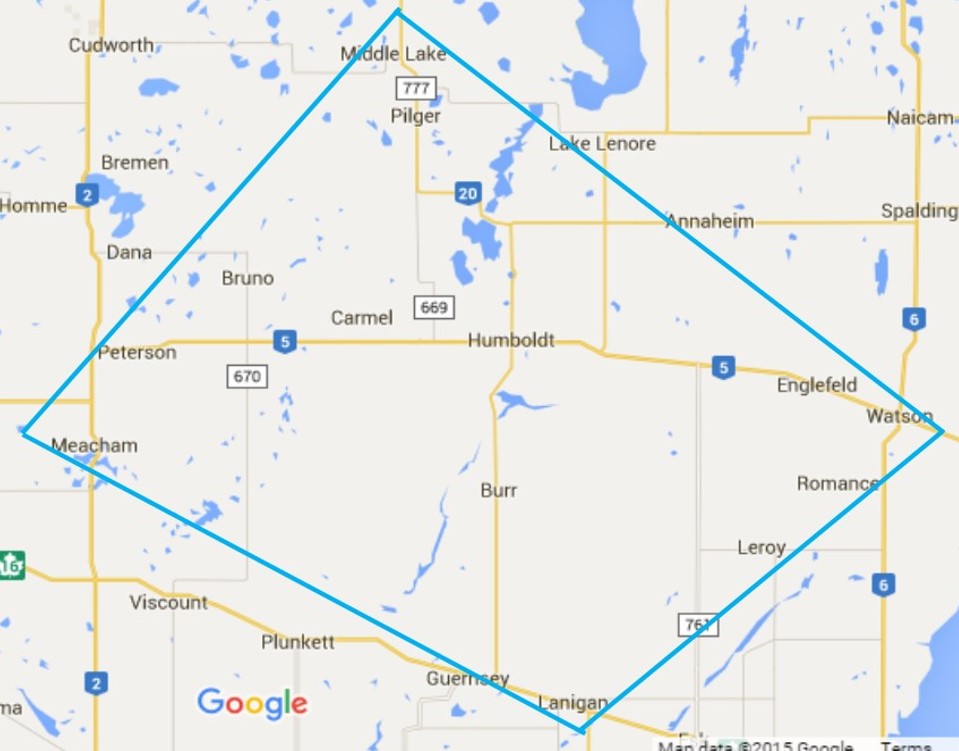 Contact us at:
Email: safecommunity@sasktel.net
Phone: 306-682-0705
Box 2757, 619 17th Street (within the Humboldt Uniplex)
Humboldt, SK S0K 2A0